Our School Council represents the views of all our pupils. It gives all  children the opportunity to make their voices heard and feel part of the whole school community. Uphill Village Academy believes that everybody should have a voice and a say.
There are 15 council crew teams led by Year 6 pupils. Each week the Year 6's meet, prior to the council crew meetings, to discuss the next agenda item ready to share with their crew. Pupils are actively involved with the decision making process in our school and contributes to the school's charter which includes the school community.
Handover advice from the previous Year 6 children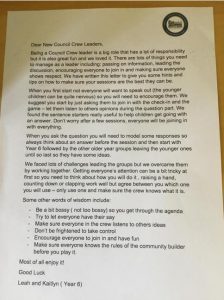 New Year 6 Training
Council Crew in Action
Giving children the ability and confidence to present ideas is essential to success in our current world. Our Council Crew provides a safe child- led environment to do just this. Each week the children have the opportunity to discuss and debate a thought provoking or current affairs issue to help develop these skills.
We support them to do this by providing them with sentence stems that they can use I agree and furthermore…. I have decided that…. My point is….. I see it differently because….. We also have to consider…..I think something different….